When it comes to fashion, there are various pieces of advice you'll find on colors, styles, textures, and fabrics that compliment your look. They do play a big part in creating a unique and personal fashion statement.
However, only a little advice is found about accessories that would look good on you. It's because the bangles, earrings, and necklaces of today look better on those with a youthful neck, chin, and face.
But no matter what your job may be, it's worth giving considerable thought on your jewelry collection. With Fall finally sweeping in, it's essential to find accessories that fit the season. Doing so will give you less of a hard time accessorizing your outfit. In this article, you'll find out about great accessories fit for Fall, especially for a woman like you.
Long Earrings
Wearing long earrings can be fascinating since most of them dangle enough to complement your outfit without reaching your shoulders. They're very trendy during this season, as they sort of complement its ambiance. Besides, you should let your earlobes take a break from looking dull with those plain earrings.
Yellow Gold
If you love the glowing and soft hues of yellow gold jewelry, you might be delighted to hear that they look great during Fall. Its color and subtle hue fit well with the vibrancy of the orange-coded season. Women who enjoy subtle jewelry would surely love this style, especially those with a dark or olive skin tone.
The good thing is that it's making a comeback to the fashion world. Yellow gold is praised for its low-maintenance care, durability, and affordability. Its modern classicism makes it a must-have when it comes to jewelry.
Pearls
Get full inspiration from the past few year's trends and wear a classic look this Fall. Ignite the ambiance of antiquity carried by pearl accessories- perfect for the spooky season. So many designers have opted for finishing off their outfits with pearls.
And while they seem to create an old-fashioned statement, they're still trendy when worn the best way possible. So, what more could you ask for?
Embellished Hoops
Even though embellished hoops aren't a new style, they're still simple and impressive. Just think about having a silver or gold hoop of your own- simple yet elegant. It's worth it to invest in this jewelry. This Fall season allows you to enjoy embellished hoops and pair it with colorful fabric and gems.
Chain Necklaces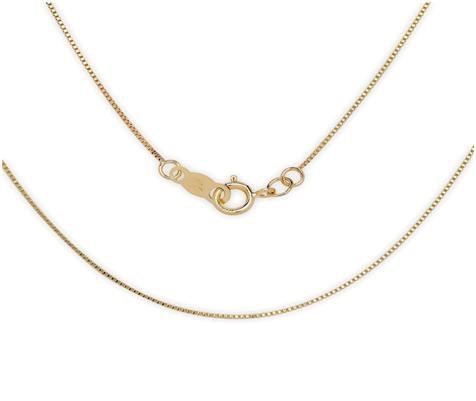 Chain necklaces are much-admired because of their timeless appeal that creates a classic yet modern look. They are a timeless trend and will always remain in vogue. Moreover, they became a popular trend in the Fall of 2019. Fortunately, the fashion world decided to keep the chainlinks. They also bring a modernized feel when layered with other necklaces.
Beautiful & Colorful Gemstones
Diamonds are considered a girl's best friend, and many designers have begun showcasing these jewels in various vibrant colors. However, the very same look can be achieved with other colorful gemstones. So, if you don't have diamonds for the season, a bright purple gemstone or a cool sapphire will do just the trick.
Geometric Jewelry
Because of its unusual shape, many women find geometric jewelry pleasing to the eye. A lot of designers are opting for geometric and contemporary jewelry to be included in their collections. This is a great way to add symmetry to your outfits this Fall season.
Bohemian Accessories for Ladies
If you're more into the boho aesthetic, you can opt for Bohemian accessories. For girls who enjoy the rustic vibe boho gives out, this will surely complement your Fall wardrobe. Like the free-spirited style portrayed by the likes of Stella McCartney and Oscar de la Renta, you'll surely feel the simple and natural look these accessories offer.
Huge & Dramatic Brooches
That antique feel can also be experienced when wearing these huge & dramatic brooches. If you have brooches waiting to be worn, this season is finally time to give them a try. Wear them on your lapels or pin them on your hat- this accessory will sure complete your Fall look.
Matching Sets
Create that uniform look by matching together some of your accessories. Matching sets are trendy these days, and there's nothing bad with trying them out. These are most popular during the fall season. Opt to create a big impact with matching necklaces and earrings.
Men's Gold bracelets
While so many great accessories for Fall are mentioned for women to wear, there are great accessories for men, too. Men's gold bracelets are a perfect option for those who want a timelessly reliable accessory. They make for an easy, effective, and stylish accessory to wear.
They also complement well with different occasions and situations. There's a wide range of men's gold bracelets available- from classic and subtler designs to modern ones. However, it's still up for the wearer what style they think suits them the best.
Takeaway
When shopping for great accessories for Fall, consider the accessories mentioned in this article. Let them work to complement your style this Fall season. One tip is never to force any jewelry on your outfit. Rather, choose to settle with pieces that pair up with your look.