Fake eyelashes have always been a trend in the beauty world. With all the different types of false eyelashes sweeping through the major social media platforms, many people are starting to get overwhelmed and wonder which ones are better.
Today we recommend some excellent fake eyelashes that can definitely be on your list to make you comfortable for every occasion.
Honeymoon | Brown Magnetic Lash Kit
As the name depicts, these lashes give you a warm vibe. They are a classy type of magnetic lashes that will allow you to enjoy a gorgeous look all day. These lashes are thick, lightweight, and full. You don't need to worry about them falling off as they come with ultra-strong magnetic liner hence can be worn for the whole day. These falsies are long and they accentuate your eyes. Honeymoon lashes can be reused about twelve times if well taken off and the lash strip is well cleaned.
Wild Lavender | Purple 3D Faux Mink
If you are looking for full, thick, and long lashes, then you should definitely go for these lashes. They are colored lashes that bring attention and accentuate your eyes. They are a unique set that will upgrade your makeup game. The lashes are long and can be worn many times. You can wear them when going out for dinner or family parties. They help draw attention to your outfit and also depict the mood of the day. Wild Lavender lashes are a must-have for those special days where you don't want to wear your normal black lashes.
Allure | 3D Faux Mink Lashes
These are some of the best lashes that we have for hooded eye-type ladies. Allure lashes are made up of bundle-like strips that have lashes of different lengths. The middle part of the lashes has much longer and fuller hairs than any other part, Our Allure lashes are easy to apply, they do not require you to go to a makeup artist for them to be put. They can be worn as part of your daily outfit as well to parties and dinner. Visit Paris Lash Academy to browse more lash extensions.
Decals set
Tired of boring and repetitive makeup routines? Apperanz got you. Decals are on top of the makeup now. You must have seen many celebrities with them and you have been wondering whether you can also wear them due to your eye type. Fortunately, you can get a pair of decal lashes from us. Lash decals will transform your makeup from being ordinary to exquisite and classy. They come in different styles for instance Daisy, Flower Garden, and Orange Pulp.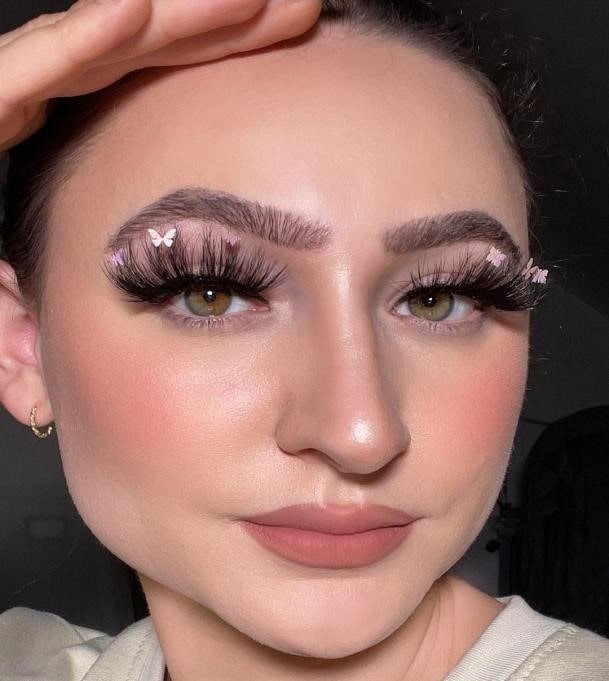 Do you like these fake lashes? What kind of fake eyelashes do you like? Share it with us in the comment section below.